Here is the official tracklist of Rajinikanth's 2.0 directed by Shankar. AR Rahman takes care of the music department. As informed earlier, the album will comprise of 3 tracks and only 2 of them will be released today in Dubai:

Tracklist and singer details here:

1. Endhira Logathu - Sid sriram, Shasha Thirupati

2. Raajali - Blaaze, Arjun Chandy And Sid Sriram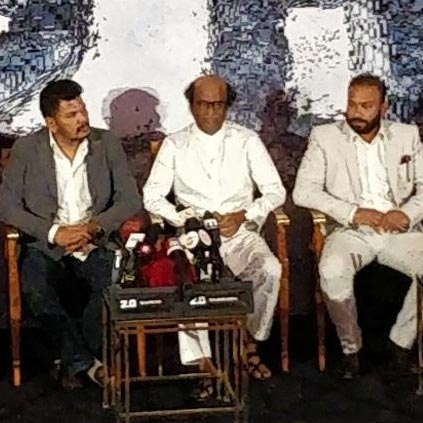 Rajinikanth's speech at 2.0 press meet:

"I should be thankful to director Shankar sir and producer Subashkaran to cast me in this prestigious picture. It is really going to be India's prestigious picture. After the release of the film, definitely, people not only in India but overseas also will appreciate it 100%. I have the confidence."

Later when a reporter asked Rajini why he is simple and why people don't see the real Rajinikanth on screen, he replied saying, "See if they show Rajinikanth as Rajinikanth on screen, no one likes it. And in off-screen, nobody pays me to act in real life. That's why I am this simple."