Vijay's latest mass entertainer has been making and breaking records left and right. Its internet reach has been unprecedented, reaching many millions more than it was foreseen to reach.

The latest information that has come to light is that Mersal's teaser, trailer, and songs have been streamed across all platforms it is available on, for a record number of more than a hundred million (10 crore+) times. This is a first-of-its-kind record.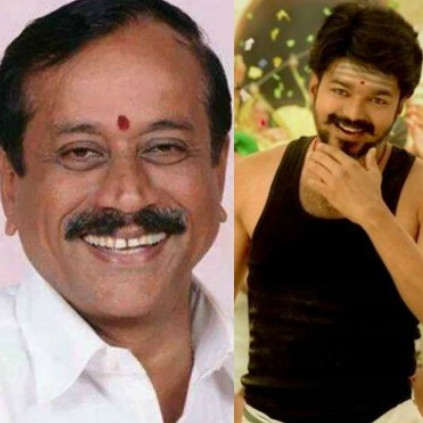 H.Raja and BJP's allegations against Vijay's Mersal has directly or indirectly helped the film's promotions. On that note, H.Raja, on a recent press interaction, has stated that Vijay should thank him and the BJP party for the success.

Raja has reportedly said, "If myself or the BJP party, is the reason for the big success of Mersal, then I guess Vijay will issue a statement thanking me and the party. Either he will do, or his father SAC would."