பிரபல தெலுங்கு சேனலின் செய்தி வாசிப்பாளர் ராதிகா ரெட்டி, நேற்று (ஞாயிற்றுக்கிழமை) அவர் வசித்து வந்த வீட்டின் 5-வது மடியில் இருந்து குதித்து தற்கொலை செய்து கொண்டார்.
இறப்பதற்கு முன் தனது தற்கொலை கடிதத்தில், ''தனது தற்கொலைக்கு யாரும் காரணமல்ல என்றும், மன அழுத்தம் காரணமாகவே தான் தற்கொலை செய்து கொள்வதாகவும்,'' ராதிகா எழுதி வைத்துள்ளார். மேலும், 'தனது மனம் தான் தனது எதிரி' எனவும் அவர் அக்கடிதத்தில் தெரிவித்துள்ளார்.
ராதிகா ரெட்டியின் தற்கொலை குறித்து, ஹைதராபாத் போலீசார் தற்போது வழக்குப்பதிவு செய்து விசாரித்து வருகின்றனர்.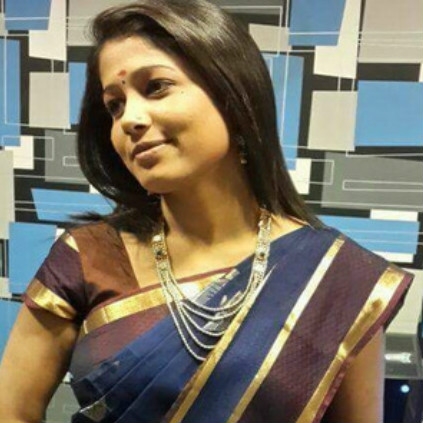 Latest reports suggest that, Telugu news presenter Radhika Reddy has jumped from her residence in Moosapet area situated in Hyderabad. The 36 year old has reportedly been found dead with several injuries at Srivila Apartments on Sunday.

It is said that in her suicide note, she has mentioned that nobody is responsible for her death and has cited depression as the reason. "She returned from office and jumped from the top floor of the building. She suffered leg fracture and multiple blunt injuries. She died on the spot. We found a suicide note in her bag in which she wrote that she was ending her life due to depression. She also wrote that her brain is her enemy", the police told the press.
News Anchor Radhika Reddy allegedly commits suicide on Sunday tamil cinema news
People looking for online information on Hyderabad, Radhika Reddy will find this news story useful.