2 residents of Hyderabad, have moved an intervention application in the Supreme Court, seeking the court's consent in allowing them to intervene in an earlier writ petition against Priya Varrier and her wink.

The applicants argue that "the act of winking is forbidden in Islam" and that when that act if superimposed with a sacred song, it amounts to blasphemy. Related to this, a complaint has been filed at the Jinsi police station in Maharashtra by a group of people under the aegis of Janjagran Samithi.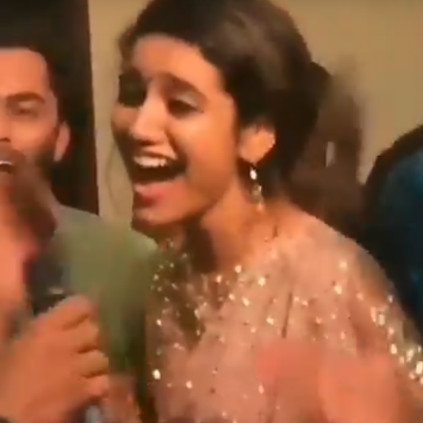 The wink sensation Priya Prakash Varrier has once again made the headlines for her next viral video, this time, a fun musical jamming session video.

Priya had attended a wedding recently at Dindigul, along with her Oru Adaar Love film stars, Roshan Abdul, Noorin Shereef, and Vaishak. During the wedding, Priya was seen dancing and singing the song, 'Hawa Hawa' from 'Insaf Apne Lahoo Se'. Check out the video below.