Watch Kangal Rendum Parkkum Video Song from Nagesh Thiraiyarangam: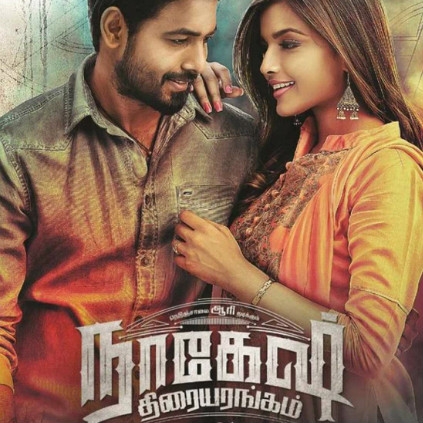 Nagesh Thiraiyarangam, releasing tomorrow, has crossed many hurdles to get there. The film's shooting was interrupted during the final stages of filming by Anand Babu, son of veteran actor Nagesh (late), whose case in the High Court saw the court ordering to stall it.

After six months of no shoot, the court went through the complete script of the film, and after finding it to have relevance to either Nagesh or his property Nagesh Theatre. Shooting resumed, and the film was completed and scheduled for a February 16 release.

Anand Babu again filed a petition in the Madras high court to stop the film from hitting the screens on the scheduled date. The film was screened for the producer's side advocate. Since he found nothing objectionable nor misleading/misinterpretation of Nagesh or Nagesh Theatre, the permission was given by court to release the film as per plan, but with the following conditions:

1. The production company was asked to deposit Rs 20 lakh in the Court.

2. A slide carrying the message that this film has no connections with Nagesh or Nagesh Theatre had to be inserted before the title card.

3. And such a message should be attached or placed in all the newspaper advertisements.

Hence the film Nagesh Thiraiyarangam will be hitting the screens tomorrow as per plan.