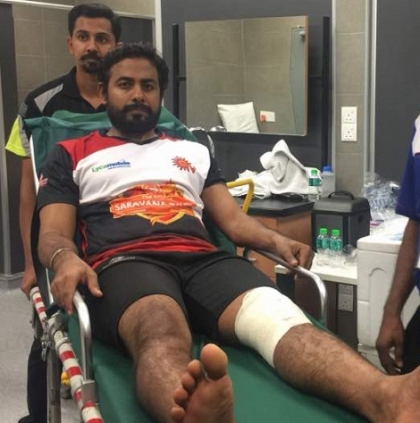 Injury strikes the grand Natchathira Vizha at Malaysia. A football match between Arya's team and Atharavaa's team saw a player go down with a knee injury. Maya fame Aari, who represented Atharvaa's team is the man who conceded the heroic scar.

Aari was apparently trying to score a goal and when an opposing team player tried to tackle him, he fell down and badly hurt himself on his knee. He withdrew himself from the game immediately and was given treatment at a hospital in Malaysia. He is reported to be doing better now.

We wish Aari a speedy recovery!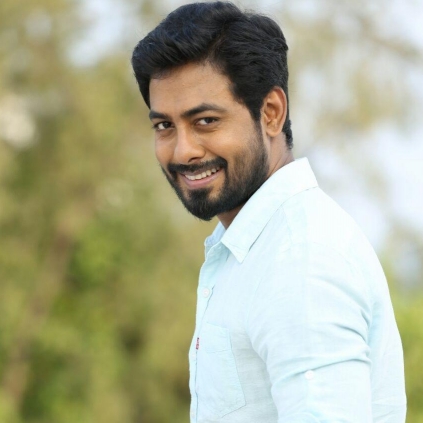 There were reports stating that actor Aari had filed a complaint against the director and producer of English Padam, an upcoming Tamil film. However, the Nedunchaalai actor has issued an official press statement to clarify about the issue.

His statement read, "A person, who goes by the Facebook name, 'Jagadish Director,' had posted a fake casting call image on his profile with English Padam movie's poster. He also claimed that the film would be directed by English Padam's music director M.C.Richo, starring me in the lead role. But, nothing of that sort, was actually happening. He used our names to get money from aspiring young actors. He also said to have misbehaved with a few women.

I got to know about this scam through few of my friends, and I was shocked. So, I decided to file a police complaint against Jagadish at Commissioner's office. Jagadish was also enquired about this, and he confessed that he felt guilty for doing this. Since Jagadish had used English Padam's poster in his Facebook post, I decided to use that as a proof and nothing else. I don't have anything against the film or the director. The whole issue was misinterrupted by a section of media. So, I would like to clarify that I was only against Jagadish and his post, and not against English Padam movie. I hope I haven't brought any bad name to the film or the director."