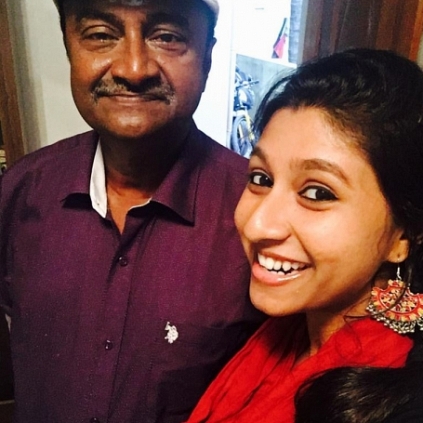 On the first day of 2018, a video featuring popular actor M.S.Bhaskar became viral. It was a video, in which, the 8 Thottakkal actor was surprised by a Royal Enfield bike, presented by his daughter, Ishwarya Baaskar, who is a dubbing artist.

We got in touch with Ishwarya to know how all these happened. She opened up by saying, "I have been told that since the age of 20-25, appa had always wanted to buy and ride a Royal Enfield bike. But at that time, he wasn't financially stable, and the bike was also too luxurious at that time. And after he got married, he had the responsibilities of taking care of us, the family. He bought things only which we liked and which we wanted. Though he had the money, then, he wanted to spend it only for his children and wife. He admires Royal Enfield so much that, whenever that bike crosses us, he'd constantly see that bike with so much of passion and love. So, all these things made me decide that I should gift him that bike. I booked the bike, last September, and we got it now.

He was not ready for that surprise and he didn't expect to see a Royal Enfield in front of him. After we all got home, he became so emotional and cried. He opened up on how much that bike meant to him. Not just for him, it was an emotional moment for all of us.

After seeing that video, a few people commented that I could have got a helmet too, in addition. But, we wanted to get the helmet taking him along. So, after we presented the bike, we took him to the Helmet shop and got one. We, in fact, got the bike, in my name, so that he doesn't get to know about this surprise. If it has to be registered in his name, then he had to sign the agreements. We didn't want that to happen."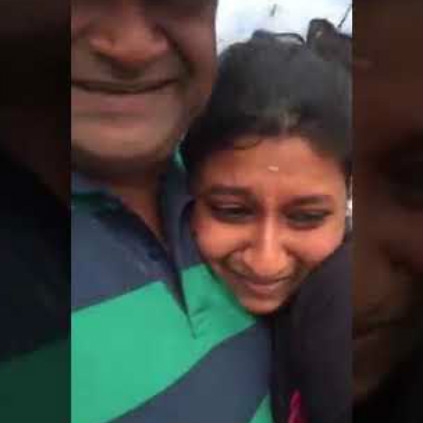 Here is the viral trending video of a surprise bike gift to M.S. Bhaskar from his daughter Ishwarya Baaskar. Check this out!
Ishwarya Baaskar talks about surprising her father M.S.Bhaskar
People looking for online information on Ishwarya Baaskar, MS Bhaskar will find this news story useful.