Karthik Subbaraj's production venture Meyaadha Maan, starring Vaibhav and Priya Bhavanishankar, made a mark in Tamil cinema and was critically acclaimed by critics. The film ended its theatrical run with yesterday's (Nov 16) night show being the last show to be screened.

The film's director Rathna Kumar thanked the audience this morning, for the reception given to the film. He posted,"மேயாதமான் - Thank u Everyone for all the Wishes, Appreciations, Memes, Fan videos, Reviews, Constructive criticism and Love. Meyaadha Maan Completed its Theatrical run on its 30th day Today.

Still seeing lot of Tweets and Status from people watching movie in Legal Digital platforms, also pirated ones in their Mobiles and Laptops during Travel. Happy tat this film got accepted by School kids, College boys, IT guys and also by Family audience. This film is all yours. Hope this will stay with you and your phone memory for a long time. See u soon with something bigger probably wilder thaan Maan. நன்றி !!"

Santhosh Narayanan, who is one of the composers for the film, thanked his set of musicians who worked in Meyaadha Maan. He posted, "As #MeyaadhaMaan completes its theatrical run today, I sincerely thank all musicians and technicians who were part of the exciting project. Congrats @pradeepvijay on a dream debut! Wishes to @karthiksubbaraj,@MrRathna and team. Nandri makkaley!"

*posts are not spell-checked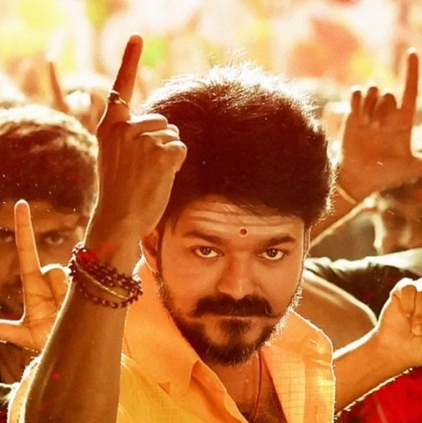 Karthik Subbaraj's production venture Meyaadha Maan, starring Vaibhav and Priya Bhavanishankar is all set to hit the screens on 18th October, along with Thalapathy's Mersal. The film's director Rathna Kumar, is an ardent Vijay fan by himself, who has said that he will watch only Mersal FDFS, inspite of his own film releasing on the same day.

"நம்ம படம் ரிலீஸ் அன்னைக்கு ஊரே பட்டாசு வெடிச்சா தனி கெத்து தான சார். Yes !! Meyaadha Maan from this Diwali.!! Anyway FDFS Mersal தான் பாப்பேன். Forever Thalapathy fan", Rathna Kumar posted.

Lyricist Vivek, who has penned the lyrics for both the Diwali releases, Mersal and Meyaadha Maan took to Twitter to share Rathna Kumar's post. He also said, "See dis #Thalapathy fan Attrocity. MeyadhaMaan rels 4 Diwali.But its Director ll b watching Mersal fdfs. 9 songs of mine releases in a day"