Kamal Haasan is currently gearing up for the release of his next biggie, Vishwaroopam 2 which is one of the most awaited films in Tamil Cinema. As we all know, he is busy hosting the second chapter of Bigg Boss Tamil, and will soon be joining the sets of Salman Khan's reality show 'Dus Ka Dum' to promote his upcoming Hindi film 'Vishwaroop 2'. The Hindi version will be released by Rohit Shetty and Anil Ambani.

There is a common thread between Kamal and Salman - Bigg Boss in which Salman hosted 7 seasons successfully. Salman Khan, who supported the first part of the film when it released amid controversies in 2013 will once again be joining to promote the sequel as well.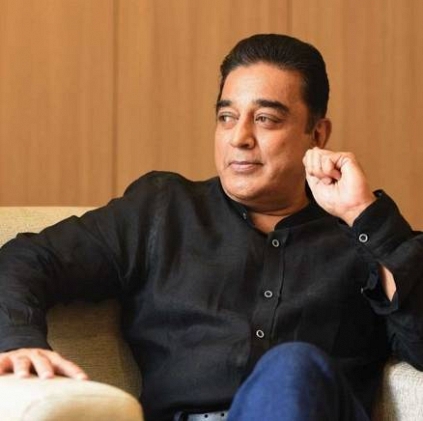 Kamal Haasan's next biggie is the much awaited Vishwaroopam 2. The teaser and single numbers seem to have brought about a good buzz for the ambitious venture. The Hindi version of the flick is titled Vishwaroop 2 and the big news is regarding the international release of this version. Home Screen Entertainment will be releasing Vishwaroop 2 throughout.

Raaj Kamal's Tweet read, "Happy to announce that #Vishwaroop2 - Hindi Overseas will release through Home screen entertainment. @ikamalhaasan @GhibranOfficial @PoojaKumarNY @andrea_jeremiah @shekharkapur @Aascars @RajeshMSelva @kunal_rajan".
*Twitter post is not spell checked
next