Film personality turned politician Kamal Haasan arrived at the Vanakkam Twitter event hosted by Twitter India, as a panelist.

Over the past two years, Kamal Haasan's tweets are one of the most discussed tweets. He took to sharing his political thoughts and opinions through his Twitter handle and they became debatable topics. Now, during the Vanakkam Twitter event, he has explained as to what made him put up those tweets.

"Due to anger on the society, I became a political Twitterati. I'm using Twitter as activists who do political graffiti on walls," said the fresh politician.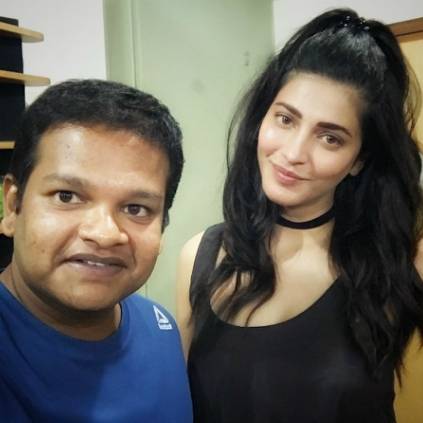 Ulaganayagan Kamal Haasan earlier revealed on his popular TV show Bigg Boss, that the first single of his most awaited film for years 'Vishwaroopam 2' will be released on 29th June. Music composer Ghibran had recently rehearsed with Shruthi Haasan along with his band prepping for the song's release.

Looks like the team might perform the song in the show sometime soon. Apparently, this is the first song that Ghibran had composed for the film and for Kamal Haasan. Ghibran had shared this exciting moment on his twitter handle stating

"Had a fun rehearsal session with @shrutihaasan and the band for #Vishwaroopam2 Single release. Expect the unexpected #BehindTheScenes #Fun"

The film is finally all set to hit the silver screens on August 10th, gear up for its release.