For the past couple of days, there have been rumours spreading that the Local Body Entertainment Tax will be raised to 30% from the existing 8%. This could mean a heavy impact on both the film industry as well as the public.

We contacted theatre owners to get clarity on the rumours.

Ruban Mathivanan, of GK Cinemas, said, "Yes, there are rumours going around and it is a possibility (and a threat) that the rate will increase. The existing rate itself was brought down only after talks, if you remember. It is also speculated that the increase will come into effect from summer."

Nikhilesh Surya, of Rohini Silver Screens, said: "There is a possibility, but I am not sure. If the rate of tax is increased, who will bear the expense? If the theatre owners bear it, it will lead to huge losses. If it's the viewers, they would have to pay more for the ticket. So either way, I don't think this should happen."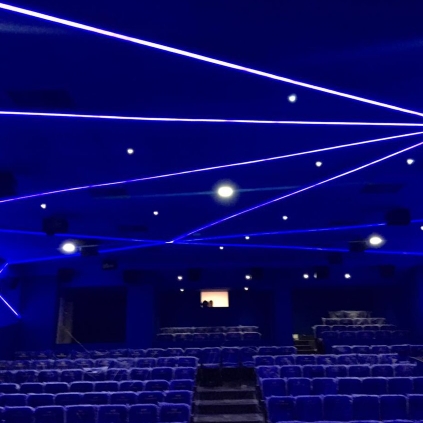 GK Cinemas announced its third venue of business at Arakonam, after taking over Sri Devi Theatre. The company already has theatres in Porur and Uthiramerur.

We contacted Ruban Mathivanan, owner of GK Cinemas, and he gave us the details: "Sri Devi Theatre has already been running - we have taken over the business on lease. The theatre will be renovated soon and will have a brand new look before 2.0. Thaana Serndha Koottam will be the first film to release after our takeover."
Entertainment tax might increase again theatre owners reveal
People looking for online information on Nikhilesh Surya, Ruban Mathivanan will find this news story useful.