Actor Sathyaraj has been on a roll with some good films in the recent past, while his son Sibi too, has been doing a number of films. Meanwhile, his daughter Divya Sathyaraj, a renowned nutritionist has clarified on the rumours surrounding her interest in acting in a press note.

DIvya says that she wants to continue her career as a nutritionist and that she is not interested in a career in films. In a press note, she said, "I have been practising as a nutritionist for about seven years and consult at two clinics in Chennai. I am currently doing my Ph.D. in nutrition. Although I respect the film industry a lot and watch a lot of movies I have never been interested in a career in films. I have been part of a documentary film on health and nutrition but I was never inclined towards feature films."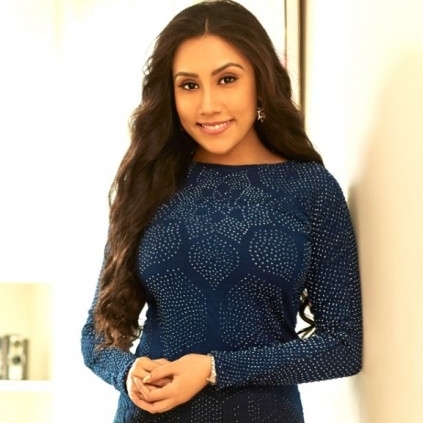 In recent times, we saw a controversy that concerned the sale of supplements with steroids and harmful ingredients by pharmaceutical manufacturers from the USA. Actor Sathyaraj's daughter Divya, a nutritionist, was asked to prescribe these medicines to her patients. Following that, she took to writing a letter to the Prime Minister of India, requesting him to prevent this from happening.

Talking about this, Seeman, the chief-coordinator of the Naam Tamilar Katchi, appreciated Divya for her effort and spoke about this is one of his public meetings. He said, ''Sathyaraj's daughter wrote a letter to the PM of India saying that Doctors from America are trying to sell medicines in India, which have been banned in the USA itself. They are trying to make doctors recommend these medicines for a commission on the revenue. The only person to write a letter and asked them to get out of her organization is my brother Sathyaraj's daughter, Divya. She said she doesn't need the money I would be gaining by spoiling people's lives and asked them to get out. Now it came to the notice of Divya, so we could take action. But before this, to how many people, would he have gone and how many people would be selling it for a commission? ''

Seeman is known for his bold and fearless speeches and he has now valued Divya's courageous effort. Divya Sathyaraj is now preparing to visit a Tamil refugees camp to create awareness on the dangerous medicines and illness.