Kaala craze is adding up with the countdown of the release, actor Dileepan who plays the role of superstar Rajini's son in the film shares his experience working with Rajini for the first time and the team of Kaala in an interview with Behindwoods. The questions in the interview were mainly oriented with his experience in Kaala.

When a specific question about the famous "Rain scene" from the teaser was asked, Dileepan went in detail to describe the energy in the set during the shoot of that particular scene. Dileepan said "Sir got wet in the rain for that scene, after which he went and sat reading a book until the next shot was ready. I asked him if he would like to get dry for a bit before the next shot lines up. He slowly smiled and said 'We'll have to get wet again, so it's okay' He treats every film like his first film because he pushes himself out of his comfort zone constantly. He can easily change the nature of the shoot according to his convenience but refuses to do that. He adapts himself to reach the demands of the scene. We shot the rain sequence for about four or five days and he continued to stay the same throughout the shoot. This just reminds the rest of us to always give our best and motivates the energy in the shoot"

When asked about his 'Appa-son' moment with Rajini, "I cannot tell much about those scenes, but sir always makes it a point to make me feel really comfortable and he will manage to establish a relationship with you. He will calm you down so much that you don't feel like you're acting opposite a superstar. The way he receives people who work with him is what I really like about him"

Click here to watch the full video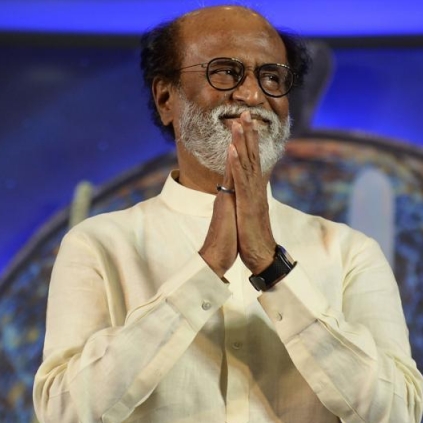 Superstar Rajinikanth recently met the all the district secretaries of all the Rajini Makkal Mandram's from Tamil Nadu. It was reported that Rajini had discussed some very important agendas during the meeting.

Now, he is all set to meet the district secretaries of the women's wing from Rajini Makkal Mandram all over Tamil Nadu and Puducherry.

This meeting will take place on May 20 (Sunday). An official press note regarding this has been released.