Popular Television host, Dhivyadharshini mainly associated with Vijay TV has now made her entrance into Kollywood kick-started by her role in Power Pandi. She is also set to play an important role in Gautham Menon's next titled Dhruva Natchathiram with Vikram in the lead.

Recently director Rajiv Menon has roped her to play a pivotal role in Sarvam Thaala Mayam. When asked about her experience working in the film she said,

"I really liked the thought of the movie. The movie is a complete pro-Dalit film and I am really grateful to be a part of this project. It's my little contribution towards this entire issue and I will do what I can for this film.

If we manage to put this thought out to the people that's the success of the film. There is no good or bad character, but you can see me playing a greyish character in the film"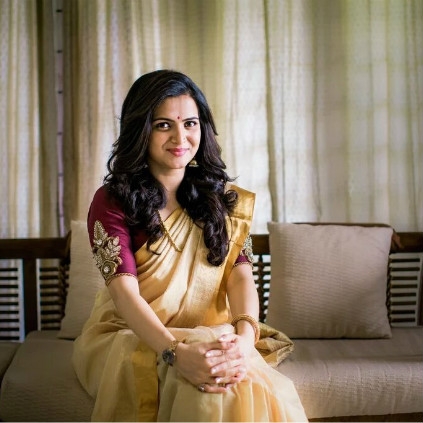 Dhivyadharshini, an Indian television host, and actress is a popular idol in Vijay TV. She is one of the most primary anchors in the channel. She is widely known as the host for her known show 'Koffee with DD'.

In a recent interview with Behindwoods, when questioned about how she perceives negative comments like being very loud.

"It's a free world, people see things in their own ways. According to me, I separate them into two categories. I measure how many people like what I am doing and how many do not. When the category where people like what I do is higher, I just follow that category.

It is easy for people to say I'm very loud or I overact and maybe what they say is right, but they don't understand how much I am affected if I don't do that. When I am on stage, I cannot hear anything anyone is saying. It's a lot of pressure to handle with people in the backstage constantly talking, the audience will be shouting and you have the responsibility to always keep the audience interested and engaging.

So at that time, I have to do what I can to capture the attention of the audience and get the show moving along. But, I do not mean to blame anyone or myself, it is just something I have to do" said DD.