2018 is going to be an exciting year indeed for Kollywood and film buffs, as the leading top six actors of Tamil cinema will have a definite release this year. After a long gap of seven years, 2018 will be the year, in which actors Rajinikanth, Kamal Haasan, Vijay, Ajith, Suriya, and Vikram would be having a definite release.

Rajinikanth - 2.0 and Kaala
Kamal Haasan - Vishwaroopam 2 and Sabaash Naidu
Vijay - Thalapathy 62
Ajith - Viswasam
Suriya - Suriya 36 (TSK already released)
Vikram - Saamy 2, Dhruva Natchathiram (Sketch already released).

Throwback Details:
2011 - No release for Rajinikanth and Kamal Haasan
2012 - No release for Rajinikanth and Kamal Haasan
2013 - No release for Rajinikanth
2014 - No release for Kamal Haasan and Vikram
2015 - No release for Rajinikanth
2016 - No release for Ajith
2017 - No release for Vikram

2010 was the last time when all these above-mentioned actors had a release. Since then, either one or other actor has missed having a release.

Other leading actors like Dhanush (ENPT, Maari 2), STR (untitled Mani Ratnam film) Sivakarthikeyan (untitled Ponram film), Vijay Sethupathi (Oru Nalla Naal Paathu Solren, Junga), Karthi (Kadai Kutti Singam), Vishal (Irumbuthirai, Sandakozhi 2), Jayam Ravi (Tik Tik Tik, Adanga Maru), Arya (Ghajinikanth), Jiiva (Kee), Jyothika (Naachiyaar), Nayanthara (Kolamaavu Kokila), Trisha (Mohini), will also have their releases.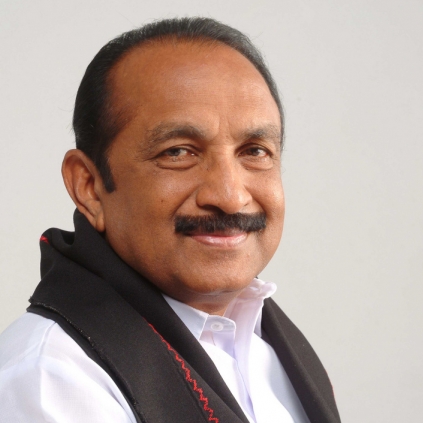 A lot of people have shared their views and opinions on Rajinikanth and Kamal Haasan's political entry and we have seen a series of comments on their decision. Just in is popular politician Vaiko's breaking statement on their entry. He said:
"Just as anybody or everybody is allowed to vote, anybody and everybody has the right to stand and form their own party. I've gone to 50,000 villages and raised the flag. In my political career I have spent time in jail and I have met crores of people by walking up to them and approaching them for their problems. For the new people who stand in elections, I can only wait and see what good they do for Tamil Nadu. Time shall tell what their agendas are whether they achieve it."