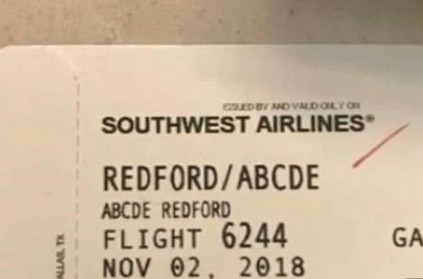 According to reports, a Southwest Airlines agent mocked a five-year-old epileptic girl named Abcde (pronounced Ab-city) while she was boarding the flight earlier this month.
The girl's mother, Traci Redford, shared her experience on Wednesday. Traci alleged that while handing over her daughter's boarding pass the agent openly laughed at them. The agent even pointed out to the mother-daughter duo and told the other employees as well.
The agent even took a picture of the girl's boarding pass and posted it on social media. The woman issued a formal complaint to Southwest Airlines and only received an apology from them. It is not known as to whether any disciplinary action has been taken against the agent.
Tags :
#AIRLINES #MOCKERY
next