A bank employee from Sao Paulo, Brazil, decided to spice up his last day of work by turning up to work in a Spider-man costume.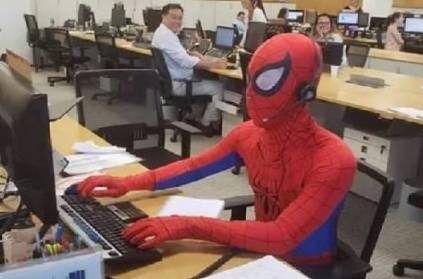 Pictures and videos of the man in the superhero costume went viral on social media. Pictures of the employee were first posted by his colleague Walter Costa. The man was also seen wearing the costume and taking calls from customers wearing a headset.
A YouTube video of the man's antics on his last day went viral as well. The video was shared across many social media platforms. The employee's last day fun was appreciated by many social media users.
A social media user wrote, "Dressed as Spider-Man because of last day, or last day because dressed as Spider-Man?" Another said, "Dress for the job you want not the job you have."
next