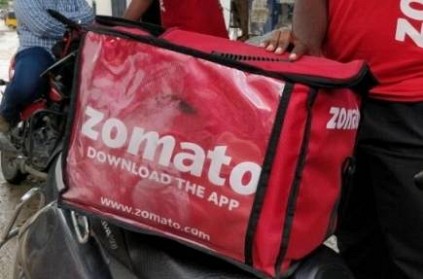 Earlier this week, a video of a Zomato delivery executive from Madurai, Tamil Nadu eating food from a sealed order went viral on social media.
The man was seen taking a few bites of food after which he re-seals the orders and places them back in his delivery bag. Following the incident, Zomato issued a statement that the man was fired. Now, a few days later, Zomato has reportedly introduced tamper-proof tapes for its delivery boxes as a measure to curb such incidents.
In a statement, Zomato mentioned the possibility of tampering with food in between deliveries. It stated, "We take this very seriously and will soon introduce tamper-proof tapes, and other precautionary measures to ensure we add an extra layer of safeguard against such behaviour."
Zomato also asserted that delivery executives will be educated to escalate such incidents if noticed. It said, "We will educate our delivery fleet of over 1.5 lakh partners to highlight or escalate any such deviations to us, while also encouraging our users — the custodians of our platform — to highlight the smallest of anomalies to us."
While many criticised the man in the video, a few pointed out to the exertion he must have faced. A few even felt sorry for the executive, stating that they must be overworked and underpaid forcing them to take a bite of other people's food.
next