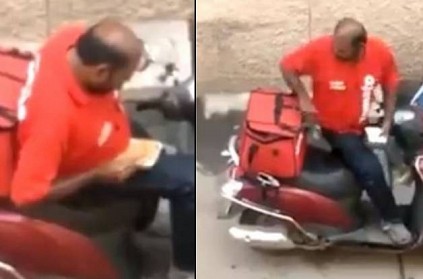 As much as online food ordering platforms like Swiggy and Zomato are time-saving blessings, unpleasant incidents happen that end up leaving us in uncertainty. In a recent shocking incident in Tamil Nadu, a Zomato delivery executive was caught eating food from a sealed order.
The incident was caught on camera, the video of which went viral on social media. The man was seen opening an order and eating the food inside. After taking a few bites, he re-seals the orders and places them back in his delivery bag.
The video drew flak from many social media users. Reacting to the incident, Zomato said in a statement, "We have found that the video was shot in Madurai; the person in the video is a delivery partner on our fleet. We have spoken to him at length - and while we understand that this was a human error in judgement, have taken him off the platform."
Zomato food inspector doing a great job. 👍🏼 pic.twitter.com/KmF6IVX9lx

— Amit Meena 💫 (@amit_meena) December 10, 2018
next