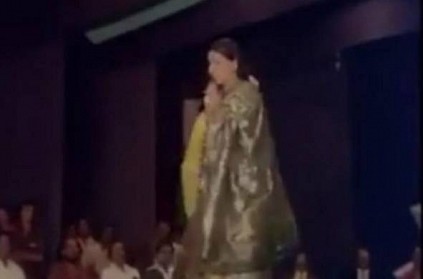 The Tamil Nadu government provided proof at the Madras High Court, months after a Bengaluru woman named Amrutha moved the court that she is the daughter of the late Chief Minister J Jayalalithaa. TN govt provided video evidence to prove that Jaya was indeed never pregnant.
Justice Vaidyanathan was played a video clip of the former CM at the 1980 Filmfare Awards. The event took place in July 1980, a month before Amrutha claimed to have been born. The video was submitted by State Advocate General Vijay Narayan.
Narayan argued that nowhere in the video could Jayalalithaa be seen showing any symptom of pregnancy. The advocate general dismissed Amrutha's claims and called them attempts to disrepute the political veteran.
next