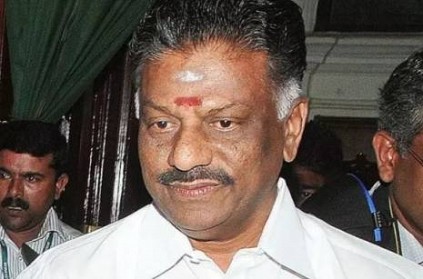 According to reports, Defense Minister Nirmala Sitharaman refused to meet Tamil Nadu Deputy Chief Minister O Paneerselvam at her office in Delhi on Tuesday. OPS left to Delhi to meet Sitharaman along with AIADMK lawmaker V Maitreyan.
However, Sitharaman only accepted to see Maitreyan and made OPS wait outside her room for nearly 20 minutes. A strong rebuttal was tweeted from her official Twitter handle after a media outlet reported that the meeting did take place.
O Paneerselvam had announced that the reason for visiting the Defense Minister was for personally thanking her for providing an air ambulance to help take his ailing brother from Madurai to Chennai for treatment.
OPS was, however, left waiting in the visitors' room while Maitreyan met with Sitharaman. After returning to Chennai, OPS spoke to reporters and said, "One should have the heart to accept anything (Edhayum thaangum idhayam vendum)."
next