According to reports, the Joint Action Council of Tamil Nadu Teachers' Organisation and Government Employees' Organisations (Jactto-Geo) temporarily called off its strike on Wednesday after eight days of protest.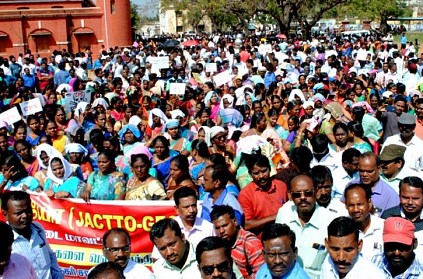 Members of Jactto-Geo have been on a strike since January 22. They demanded that the old pension scheme should be reverted and also wanted a hike in salary for secondary grade teachers. However, the government refused to accept their demands and hold any talks with them.
The government even went on the offensive by hiring temporary teachers and warned the protestors of suspension. On Wednesday, the strike was temporarily called off. The members stated that they were relenting their strike as practical exams for students who are to take their public examination was approaching.
Tags :
#JACTTOGEO #STRIKE
next