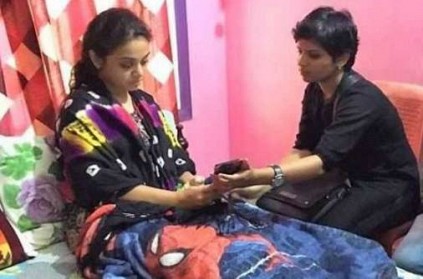 Born in different states, Gowsalya and Amrutha have faced the same cruelty in their lives. Both were subjected to the bitter and cruel pain of caste killing.
Two years ago Gowsalya once stood helpless as she watched three men hack her husband Shankar to death. On September 14, Amrutha watched her husband Pranay murdered by her father's henchmen.
As a symbol of solidarity, Gowsalya visited Amrutha on Friday, who is currently at Pranay's family's residence. Gowsalya went along with her lawyer and anti-caste activists. The survivor-turned-social activist expressed her grief and asked Amrutha to stay strong.
Gowsalya's lawyer reportedly explained the legal aspects of her case. Upon Amrutha's request to punish those responsible for her husband's murder, Gowsalya asked her to tell the court everything that happened. She also promised Amrutha that she will stand hand-in-hand with her.
next