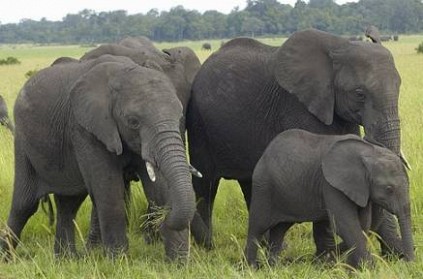 A 30-year-old man in an inebriated state tried to pick a fight with a herd of 18 elephants which eventually led to his death. The shocking incident took place in the village of Khaksa, Jharkhand on Monday.
A herd of 18 elephants reportedly entered the village and wreaked havoc. While most of the villagers retreated upon seeing the aggressive behaviour of the herd, 30-year-old Julius Hembrom alias Manel Hembrom did not back down.
The man was under the influence of alcohol and tried challenging the elephants. Sadly, he was killed within minutes. Locals demanded compensation from the forest officials for the damages and for the deceased's family.
Tags :
#ELEPHANTS #JHARKHAND
next