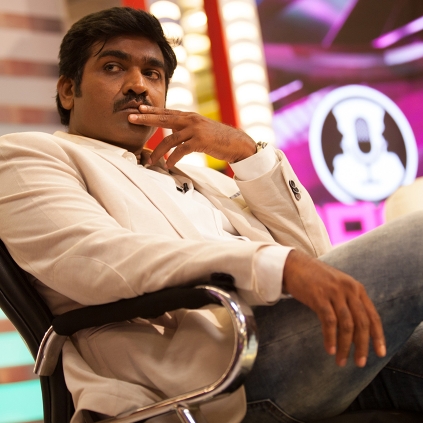 Vijay Sethupathi, who is known for his versatile acting skills and simplicity seems to have done something that would make his fans love him more than they already do. At a recent press meet of his film Oru Nalla Naal Paathu Solren, he was asked to sit and answer his fans' questions.

The actor who was on stage immediately suggested that he would sit on the floor of the stage to talk to his fans and this took the audiences by surprise. A video of this recent incident has been going viral on social media and this just goes to show the nice nature of Vijay Sethupathi. The actor then sat on the floor of the stage and is said to have patiently answered his fans for the questions that they had to ask him.
Actor Vijay Sethupathi is widely considered as a star who has only lovers and no haters. But the star himself had to clarify the notion and break the misconception. Here's what he had to say when asked to weigh in on how both Thala and Thalapathy fans wished him on his birthday.

"I don't know how I should look at this. Probably I can look at it as two divided groups joining together for something and feel happy. All this zero hater talk is nonsense, though. Go to my Facebook page and see, lots of people hurl abuses at me. Not everyone likes everyone else. Hating is just a way of their expression. So I don't mind it.

The love and affection I have now from the people make me lucky, grateful and happy. Achieving zero haters is not something I want to do. I am content with the love I have now - this is enough!"