In the flood of memes that have been inundating social media was one that caught the attention of director Venkat Prabhu, and his hilarious reply is sure to leave you in stitches.

A meme referred to scenes in his Suriya-starrer Massu Engira Masilamani, and asked a question in jest: Was the climax from Avengers: Infinity War copied from Massu?

A commenter replied asking another question, but this was aimed at Venkat: "Antha aalu intha scene ah enga irunthu suttarunnu kettu sollu pangu" (It said to ask Venkat where he himself copied the idea for the scene from.)

Pat came the director's witty reply: "Hehehehe avengers la enga suttangalo angeye thaan 😂😂😂" (I copied the idea from wherever Avengers copied it)

His cool and light-hearted attitude even to a person who was not exactly respectful is really something to admire.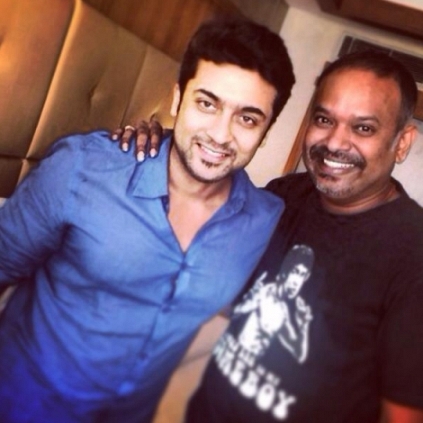 Director Venkat Prabhu was elated to realise that today (April 27) is the 11th year anniversary of his debut film, Chennai 600028, and he had also tweeted about the same. One of his followers, replied to that tweet, commenting "Mass padam koduthu market ah damage pannathum avarudhan."

Unlike other directors, VP decided not to be silent, and replied that no one can be victorious all the time, and failures are part of a journey."Vetri tholvi Ellam sagajam bro!! Endha oruvan verum vetriya mattumey sandhichirukaan sollunga!! That's how u balance life!!", replied Venkat Prabhu with his tweet.

*tweet is not spell-checked