Thittam Poattu Thirudura Kootam is an upcoming heist comedy film directed by Sudhar. It is reported that Chandran will play the role of an IT professional in the film and Parthiepan will be playing the role of a local don.

Now the latest news is that the theatrical rights of TPTK have been purchased by Libras Productions. Chandran confirmed this news via Twitter, "Coming soon in theatres near you ❤️ #ThittamPoattuThiruduraKootam will be released by @LIBRAProduc happiness overloaded ❤️ team @2moviebuffs @raghunathan_ps and I thank you all for all the love and support ❤️ #CupNambaThanThukaporom."

Chandran's wife VJ Anjana was quick enough to share her thoughts about it too, "Finally our film is in Good hands!!! So happy! Coming soon in Theatres near you❤️ !! #TPTK #ThittamPoattuThiruduraKootam."

*Tweets are not spell-checked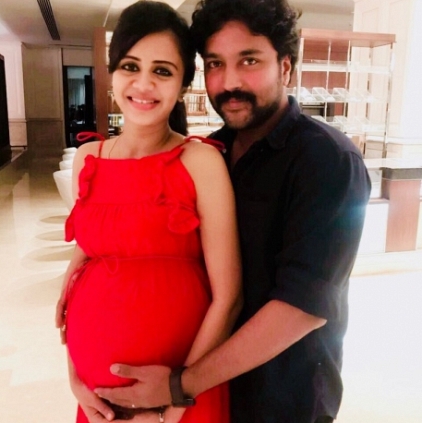 Kayal Chandran and VJ Anjana who got married on March 10, 2016, after falling in love with each other, have a very good news now.

Anjana is pregnant and the couple is expecting their baby very soon. Chandran took to Twitter to announce this news with a picture captioned, "Welcoming motherhood like a rockstar ❤️😘 my babies 😍 @AnjanaVJ"

Congratulations to both of you!