Theeran Adhigaram Ondru is all set to release this Friday, November 17. This cop thriller directed by Vinoth is written based on real-life incidents.

Theatres across Tamil Nadu have opened pre-bookings for the film. Theeran would supposedly be releasing in 438 screens on its opening day. We hear it is one of Karthi's biggest ever openings to date. Multiplex theatres like Sathyam have allocated their main screens for the film.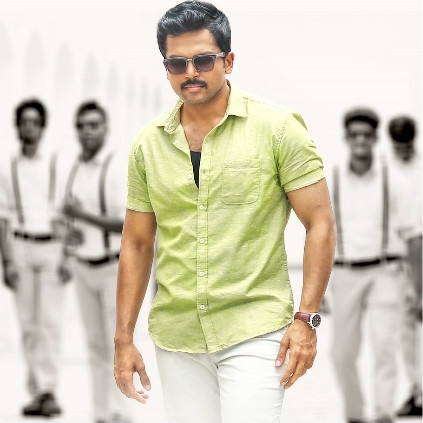 Actor Karthi, in a statement, has revealed about his role in his upcoming Theeran Adhigaram Ondru. "We look at policemen and think of them as Superman. But they come from our families, they are our brothers, our friends. They are human and they are one of us. The kind of policeman that a person is depends on his family and his upbringing. Police training only helps an individual become a cop, but it is their circumstance that influences the kind of cop they become.

During Siruthai, I met a cop who faced whatever he faced with a sort of ease. He was a major influence on my role in this film. Theeran will depict a true policeman, a policeman who is a son at home and is a true cop at the station," he said.