G.V.Prakash has been receiving praises from various quarters for his impressive performance in Bala's Naachiyaar. But, how many of you knew that Thalapathy Vijay called GVP and congratulated him on the film?

When Behindwoods got in touch with the music director turned actor to know about this, he said, "Vijay anna messaged me after watching Naachiyaar. But even before that, last year, when I met him for his birthday, he congratulated me on bagging Naachiyaar.

He liked the first look poster very much and said that I will definitely win a National award since it was a Bala sir film. If I get the National award, I will dedicate it to Vijay anna. It was actually very sweet of him to say those words. He is a lovely person, and I am fortunate enough to be a very good brother and friend to him."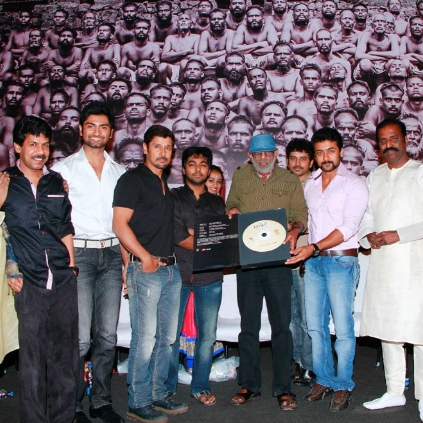 Bala's Naachiyaar starring Jyothika and GV Prakash released last Friday and the film opened to positive reviews all over from the audience and celebrities.
Legendary lyricist, Vairamuthu has watched the film and appreciated it poetically, through his Twitter handle. His tweet read, "நாச்சியார் பார்த்தேன். கலையின் நிகழ் நீரோட்டத்தில் நிற்கிறீர்கள்; பலே பாலா! ஜோதிகாவின் நிமிர்ந்த நன்னடையும் நேர்கொண்ட பார்வையும் காக்கிக்கே ஒரு கர்வம். நீங்கள் தொடர்ந்து கலையில் இயங்க வேண்டும் சகோதரி.
தம்பி ஜீ.வி! உன் ஜீவிதத்தில் ஒரு படம் இது; பாராட்டுகிறேன்.
ஒளிப்பதிவு செய்த ஈஸ்வர்! வெள்ளைக்காரக் கண்களோடு பிறந்த தமிழனப்பா நீ! படக்குழுவுக்கு என் வாழ்த்துக்கள்."
It is to be noted that Vairamuthu has worked with Bala and GV Prakash in Paradesi.
*tweet is not spell checked