விஜய் நடிப்பில் உருவாகி வரும் 'தளபதி 62', 'கத்தி' போல விவசாயிகள் பிரச்சினைகளைப் பேசுகின்ற படம் என, தொடர்ந்து தகவல்கள் வெளியாகி வந்தன.
இதுகுறித்து அறிந்து கொள்ள நமக்கு நெருக்கமான வட்டாரங்களில் பேசியபோது, " 'தளபதி 62' விவசாயிகள் பிரச்சினைகளைப் பேசுகின்ற படம் என்பது உண்மையில்லை.
ஏ.ஆர்.முருகதாஸ்-விஜய் கூட்டணியில் வெளியான, 'துப்பாக்கி', 'கத்தி' படங்களில் இருந்து 'தளபதி 62' முற்றிலும் மாறுபட்ட படமாக இருக்கும் என தெரிவித்தனர்.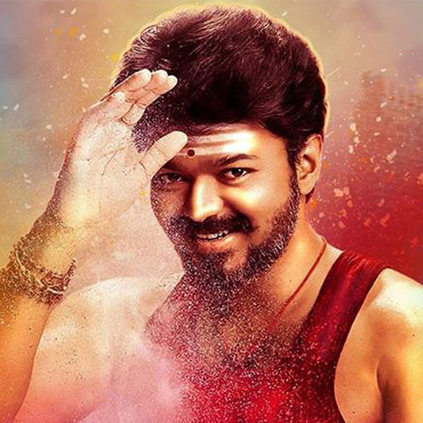 In an exclusive interview with Behindwoods, the author of Vijay Jeitha Kadhai, Sabitha Joseph revealed about the early days of Vijay. "He was born in the govt. hospital near Egmore. He was not born with a silver spoon. Immediately after he was born, his parents were unable to afford an auto-rickshaw from the hospital to their home. His mother had to carry him in a bus. She used a cot made of cloth to put him to sleep."

He also added that, although Vijay's kids have access to luxuries, Vijay's life started from scratch. He has written about this in the book. The book talks about interesting anecdotes from Vijay's life, and how humble he is as a person in real life.