The winners of 2018 Padma Awards were announced a few months back. Now, the Padma Awards Ceremony happened this evening at Delhi, where Indian President Ramnath Kovind, awarded the winners.

Isaignani Ilaiyaraaja received his Padma Vibhushan award from the President, and the pictures of the same have come out. It is indeed a proud moment for the entire Tamil film fraternity.

Congratulations to all the winners!

Complete list of Padma award winners:

Padma Vibhushan

Ilaiyaraaja
Ghulam Mustafa Khan
P. Parameswaran

Padma Bhushan

Pankaj Advani
Philipose Mar Chrysostom
Mahendra Singh Dhoni
Alexander Kadakin (Foreigner/Posthumous)
R. Nagaswamy
Ved Prakash Nanda (Overseas Citizen of India)
Laxman Pai
Arvind Parikh
Sharda Sinha

Padma Shri

Abhay and Rani Bang
Damodar Ganesh Bapat
Prafulla Govinda Baruah
Mohan Swaroop Bhatia
Sudhanshu Biswas
Saikhom Mirabai Chanu
Pandit Shyamlal Chaturvedi
Jose Ma Joey Concepcion III (Foreigner)
Langpoklakpam Subadani Devi
Somdev Devvarman
Yeshi Dhoden
Arup Kumar Dutta
Doddarange Gowda
Arvind Gupta
Digamber Hansda
Ramli Bin Ibrahim (Foreigner)
Anwar Jalalpuri (Posthumous)
Piyong Temjen Jamir
Sitavva Joddati
Malti Joshi
Manoj Joshi
Rameshwarlal Kabra
Pran Kishore Kaul
Bounlap Keokangna (Foreigner)

Vijay Kichlu
Tommy Koh (Foreigner)
Lakshmikutty
Joyshree Goswami Mahanta
Narayan Das Maharaj
Pravakara Maharana
Hun Many (Foreigner)
Nouf Marwaai (Foreigner)
Zaverilal Mehta
Krishna Bihari Mishra
Sisir Purushottam Mishra
Subhasini Mistry
Tomio Mizokami (Foreigner)
Somdet Phra Maha Muniwong (Foreigner)
Keshav Rao Musalgaonkar
Thant Myint – U (Foreigner)
V Nanammal
Sulagitti Narasamma
Vijayalakshmi Navaneethakrishnan
I Nyoman Nuarta (Foreigner)
Malai Haji Abdullah Bin Malai Haji Othman (Foreigner)
Gobaradhan Panika
Bhabani Charan Pattanaik
Murlikant Petkar
Habibullo Rajabov (Foreigner)
M R Rajagopal
Sampat Ramteke (Posthumous)
Chandra Sekhar Rath
S S Rathore
Amitava Roy
Sanduk Ruit (Foreigner)
R Sathyanarayana
Pankaj M Shah
Bhajju Shyam
Maharao Raghuveer Singh

Kidambi Srikanth
Ibrahim Sutar
Siddeshwara Swamiji
Lentina Ao Thakkar
Vikram Chandra Thakur
Rudrapatnam Narayanaswamy Tharanathan - Rudrapatnam Narayanaswamy Thyagarajan
Nguyen Tien Thien
Bhagirath Prasad Tripathi
Rajagopalan Vasudevan
Manas Bihari Verma
Panatawane Gangadhar Vithobaji
Romulus Whitaker
Baba Yogendra
A Zakia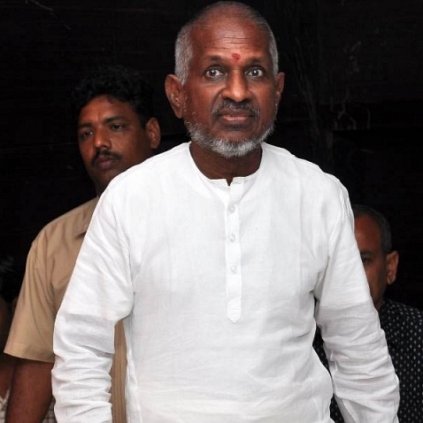 Seenu Ramasamy, who gave us a feel good entertainer in the form of Dharmadurai, is currently busy with the pre-production works of his next. Reliable sources hint some interesting information regarding the next film of his. It is said that this project will be funded by Yuvan Shankar Raja's YSR Studios. This will be Yuvan's second production venture, after Nayanthara's Kolaiyuthir Kaalam.
The most interesting part here is the music department. It wouldn't be just Yuvan who would be scoring the music, but also the legendary composer and father of Yuvan, Isaignani Ilaiyaraaja, who is also reported to work on the film's songs and background score. Looks like Ilaiyaraaja might collaborate with Yuvan Shankar Raja for the very first time to compose the music, a father - son combination.

It has been a long time since Ilaiyaraaja collaborated with another music director. The last time he collaborated, was with M.S.Viswanathan for the film Vishwa Thulasi (directed by Sumathy Ram), in 2004.

This, definitely, is an exciting information for all the movie buffs and music lovers.