Celebrated comedian Soori's aunty (Mother's elder sister) passed away. Due to her death, Soori would not be attending TFPC's strike that is taking place right now in Chennai. The ace comedian took to his Twitter space to inform his fans about it. He also added that he will still be supporting the strike by not eating anything from the morning.

Soori's tweet reads as follows, "பெரியம்மாவின் திடீர் மரணத்தால், காவிரிக்காக நடிகர் சங்கம் நடத்தும் உண்ணாவிரதப் போராட்டத்தில் பங்கேற்க முடியவில்லை. ஆனாலும், பச்சைத் தண்ணீர் கூடப் பருகாமல் நானும் உண்ணாவிரதம் மேற்கொள்கிறேன். பெரியம்மாவுக்கு நிகரானவர்கள்தானே சோறாக்கிப் போட்ட அத்தனை அம்மாக்களும்!"

*Tweet is not spell-checked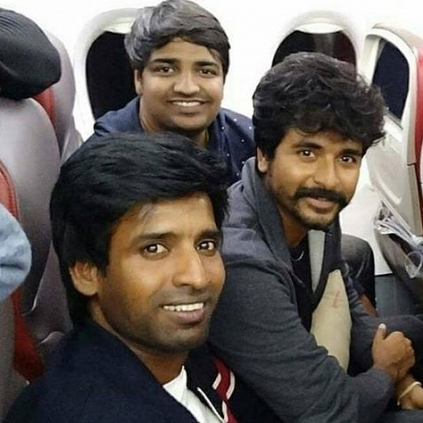 Pandiraj, apart from directing, has also produced films like Kedi Billa Killadi Ranga, Pasanga 2, Kathakali, and G.V.Prakash's Sema, under his home banner, Pasanga Productions.

Now, it has been revealed that the production house's next film would be announced today evening at 5.30 pm. This project announcement would be made by Sivakarthikeyan, Sathish, and Soori, who share a great rapport with Pandiraj.

What is this project going to be, and who is going to star in the lead role? We'll get to know in a few hours. Stay tuned.