Sony Pictures International in collaboration with actor Prithviraj's banner will produce a Malayalam film which will go on floors by Mid-April 2018.

Here is the official statement from Sony Pictures:

"It started with what I thought was a casual conversation over coffee with Vivek Krishnani, MD, Sony Pictures India. I was trying to convince him that if Ideas that would make entertaining data and yet stay away from conventions were what they were looking for, that Malayalam cinema is the place to be.

It was then that Vivek said he would be more than willing to join hands with me for their foray into Malayalam if I did indeed have such a script at hand. I did! A few days before that, I had already zeroed in on a script that I knew should make the film that would launch Prithviraj Productions. We went to Mumbai and gave them an elaborate narration and a project overview. By the end of the day, a handshake over coffee had become a partnership between two companies! In more ways than one, I believe it, a landmark event for Malayalam film industry.

Sony Pictures, the International studio behind iconic blockbusters and entertainers like 2012, the Spider-Man franchise, and most recently Jumanji, ramped up its local production with Pad Man early this year and is now stepping into the small and dense world of Malayalam cinema. What makes this partnership doubly exciting is the nature of the film that we're producing together."

*Statement is not spell-checked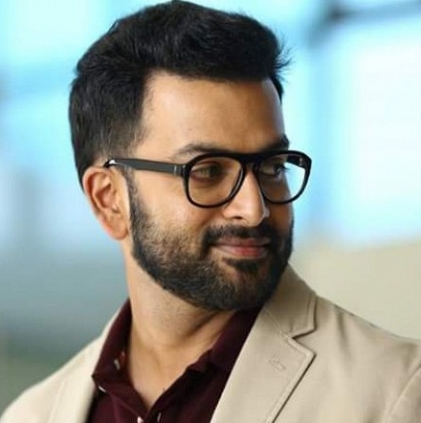 Actor Prithviraj has been doing films in Malayalam and Tamil for quite a while now. Ever since his debut in 2002, he has gone on to act in a variety of films. The actor has finally decided that it is time to give back to the cinema industry. He has decided to start his own production company called 'Prithviraj Productions'. Posting about the same, Prithviraj said:

"Over the past one year Supriya and I have been putting our efforts into realising a dream. And now it's finally time to share it with you. A new film production company!
We have always wanted to give backtocinema... and we couldn't possibly think of a better way to do that than facilitate films which we believe will make Malayalam cinema proud.
Why did it take one year? Why do we believe this could be the start of something very special for our industry? Why is this dream of ours effectively taking a step closer to the vision that I have always harboured for Malayalam cinema? These are all questions to which hopefully you'll find answers in the next few announcements that will follow.
For now, I'd like to thank all of you who've given me what I have, not to forget Shaji Nadesan and Santosh Sivan who held my hand when I took baby steps into the world of film production, and a heartfelt thank you to each and everyone who taught me all that I know of cinema. Today, Supriya and I proudly present, PRITHVIRAJ PRODUCTIONS".

*Twitter post is not spell checked