Actor Prithviraj has been doing films in Malayalam and Tamil for quite a while now. Ever since his debut in 2002, he has gone on to act in a variety of films. The actor has finally decided that it is time to give back to the cinema industry. He has decided to start his own production company called 'Prithviraj Productions'. Posting about the same, Prithviraj said:

"Over the past one year Supriya and I have been putting our efforts into realising a dream. And now it's finally time to share it with you. A new film production company!
We have always wanted to give backtocinema... and we couldn't possibly think of a better way to do that than facilitate films which we believe will make Malayalam cinema proud.
Why did it take one year? Why do we believe this could be the start of something very special for our industry? Why is this dream of ours effectively taking a step closer to the vision that I have always harboured for Malayalam cinema? These are all questions to which hopefully you'll find answers in the next few announcements that will follow.
For now, I'd like to thank all of you who've given me what I have, not to forget Shaji Nadesan and Santosh Sivan who held my hand when I took baby steps into the world of film production, and a heartfelt thank you to each and everyone who taught me all that I know of cinema. Today, Supriya and I proudly present, PRITHVIRAJ PRODUCTIONS".

*Twitter post is not spell checked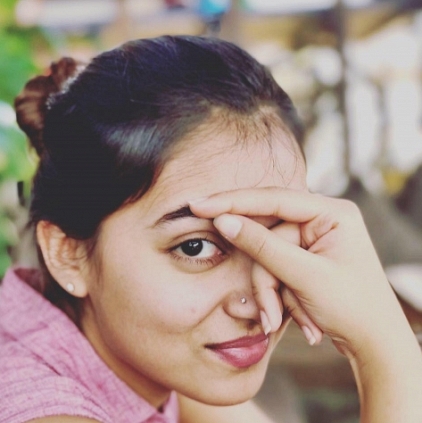 Ever since Nazriya Nazim got married to Fahadh Faasil, fans have been eagerly waiting to know if the Raja Rani actress would make a comeback. And recently there were speculations that Nazriya might very soon make a comeback to films.

But now, the pretty actress has officially announced that she would be making her silver screen comeback with the film, directed by Anjali Menon of 'Bangalore Days' fame. Nazriya posted on her official page, "When is your next film?"- For all the times I have been asked this question since Bangalore Days, here is the answer ... BACK IN ACTION! Prithviraj,Parvathy and Me in an Anjali Menon film. Loving !"

It is going to be exciting indeed, for the fans, to witness Nazriya back on the big screen after a gap of four years. Her last film was Thirumanam Enum Nikkah in Tamil, and Bangalore Days in Malayalam.

*social media post is not spell-checked