Actors Sonam Kapoor and Sonakshi Sinha had quite an interesting exchange on social media after the Lingaa star said during a show that Sonam had once shown her a "lot of attitude." According to reports, she is quoted to have said: "Once Sonam showed me a lot of attitude and I think that was kind of unnecessary."

The Ranjhanaa star reacted to this statement, saying, "Sona, I've always been warm towards you. Don't remember showing you attitude! If you feel that way I'm sorry."

Sonakshi responded with a warm reply to dissolve any potential tension: "Aww don't be silly Sonam Kapoor! We've all been on these shows where we are coaxed to say things we really don't wanna!!! And then aren't we used to things being blown out of proportion? Not to be taken seriously! Big hug."

As the saying goes, all's well that ends well!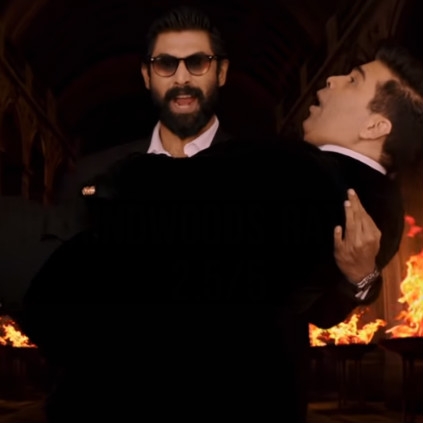 Here is the trailer of Welcome to New York, directed by Unnaipol Oruvan fame Chakri Toleti, starring Sonakshi Sinha, Karan Johar, Riteish Deshmukh, Lara Dutta, Rana Daggubati and others. Catch the film on theatres, from February 23.