Actress Sonakshi Sinha debuted in Bollywood with Dabangg starring Salman Khan. She played the role of Rajjo Pandey and was part of Dabangg 2 as well. There have been reports from Bollywood that work on Dabangg 3 is underway and that the project might start rolling from mid 2018.

According to some reports, Sonakshi Sinha has told Bollywood media that, she would always be a part of the Dabangg franchise and attributes her career to the sparkling start that Dabangg gave her. She has also reportedly mentioned that her character in the Dabangg franchise 'Rajjo' would always be a part and Salman Khan would reprise the role of Chulbul Pandey.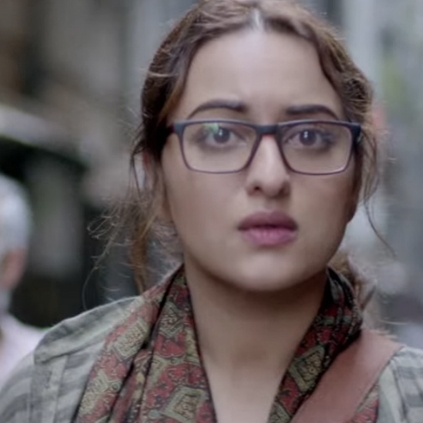 Sonakshi Sinha's Noor is releasing this weekend. The film went through the censor last week and was certified with several cuts. Reportedly, Central Board of Film Certification (CBFC) wanted the makers to mute the words; 'Dalits,' 'Barkha Dutt', and a liquor brand from the movie. Also, the board wanted the word 'sex toy' to be replaced by 'adult site'.
Reports state that the certification team felt that inclusion of a real-life character without their consent is inappropriate. Apparently, the board has asked the makers to take permission from the real Barkha Dutt, who is a journalist, to retain her references or to eliminate the direct relevances that carry her name.
Interestingly it must be noted that a couple of days ago, Barkha Dutt too commented about the same on Twitter; "Barkha without the Dutt dear Censor Board is kinda like Poori minus Channa. More seriously, how bizarre is this decision !!"
Noor features Sonakshi Sinha in the lead and directed by Sunhil Sippy is releasing on April 21, 2017.
*tweet is not spell-checked