Sivakarthikeyan, an anchor turned actor has always had a strong fan base. He has managed to impress more than 5 million people with his comedy oriented nature and a strong performer as an actor. His twitter handle today touches 5 million followers and his fans are celebrating this proud moment using his name as a hashtag.

Currently, A.R Rahman is trending with 20.1 million followers, Dhanush holding a strong number of 7.49 million followers, Shruthi Haasan with 7.14 million followers and Samantha with 6.8 million followers. Sivakarthikeyan soon can be added to the list of most popular celebrities of Kollywood on twitter.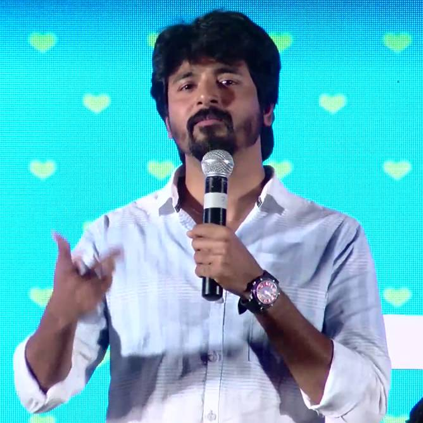 Actor Sivakarthikeyan has been the latest person to join the bandwagon of actors to have voiced out against police shooting non-violent protestors.

He tweeted: "தூத்துக்குடி துப்பாக்கிச்சூட்டில் உயிரிழந்த தமிழ் உறவுகளுக்கு கண்ணீர் மல்க அஞ்சலி செலுத்துகிறேன்..அன்பை போதித்த மண்ணில் இழக்கும் ஒவ்வொரு உயிரும் மனதை மிகவும் பாதிக்கிறது..."

This roughly translates to "I would like to send my condolences to the families of the people who lost their lives in the shootout. Everyone who sacrificed their life for the land, affects my soul"

*Tweets are not spell-checked