The official announcement about the 25th James Bond film came out this past week, and it was confirmed that Academy Award-Winning director Danny Boyle will be helming this project starring Daniel Craig.

Now, reports suggest that Daniel Craig will be receiving a whopping $50 million. It is said that after this, the Skyfall actor will be amongst the highest paid actors. According to reports, Craig received $37 million for his previous outing as James Bond in Spectre.

The cameras will start rolling from December 2018.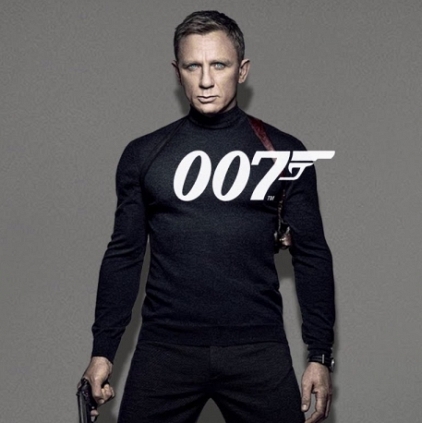 It is a known fact now that, after a lot of thought, Daniel Craig has given the nod for the next Bond film which is to release in 2019. This would make it a record for Craig as he would have held onto the Bond character for 13 years straight which makes it one year longer than the previous record holder Roger Moore.

However, reports suggest that, this 25th film might have a major step down. James Bond films are known for the dangerous and high adrenaline stunts. However, it is reported that Craig's wife Rachel Weisz has insisted that this new 2019 Bond film will not have him take too many risks and that there will be a cut down in the number of dangerous stunts in the film.

It is also said that, none of Daniel Craig's aches and pains are gone completely and the 49-year-old dedicated actor might not take that extra step to risk it with such kind of stunts for this film.
Daniel Craig to receive 50 million for Bond 25
People looking for online information on Daniel Craig, James bond will find this news story useful.