Few quickies that you might want to know are here:

1. The trailer of Chennai To Singapore will be released tomorrow, 25th October. Ghibran's songs which were released long back have created a small level of expectation for this movie.

2. Dinesh master is choreographing a dance song for Vennila Kabadi Kuzhu 2. Actors Vikranth, Soor and Appukutty were part of this song sequence. Vikranth had posted a photo from the shooting spot and Vishnu Vishal retweeted the photo with a text, "Awesomeee...nostalgia:)"

3. Celebrities like Kamal Haasan and Mohanlal paid last tribute to veteran filmmaker IV Sasi.

4. On the request of all bhaktas Hara Hara Maha Devaki video song will be released at 6 PM tomorrow, 25th October.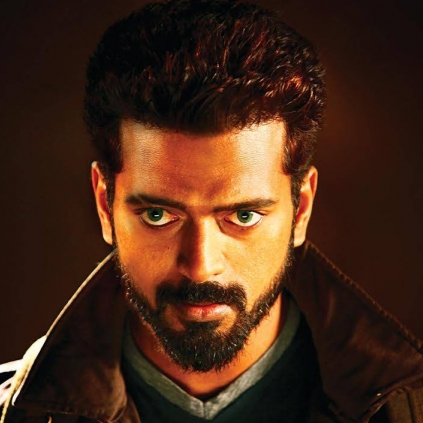 Vikranth made his mark felt with his intense performance as Abdul in the recently released KV Anand film Kavan.
There were some reports which stated that his next project would be with a new director Saran Ramamurthy.
When we checked with Vikranth, he said, "Talks are on and the script is nice but I have not yet signed the film. As of now, my next release would be Thondan in May which would be preceded by its audio launch. Besides that, I am working in Aram Seidhu Pazhagu with Maanagaram Sundeep Kishan as my co-star. I am also working in Vennila Kabbadi Kuzhu part 2".