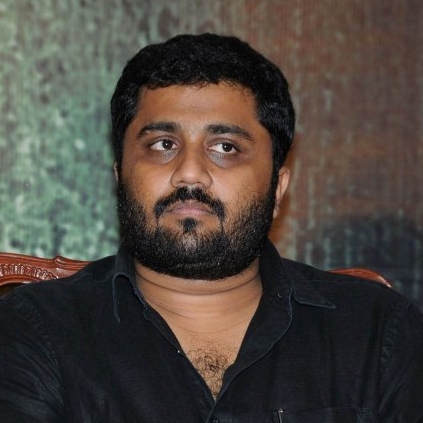 Popular producer K.E.Gnanavel Raja, who stepped down as the Secretary of Tamil Film Producers Council (TFPC) yesterday evening (December 5), will now be contesting for the President post in the upcoming Chennai Kanchipuram Thiruvallur District Film Distributors Association Election. He has officially released a press statement, regarding the same, which is as follows:

"I (K.E.Gnanavel Raja) am running my production house, 'Studio Green' for the past 14 years. But everyone, in the industry, knows that it is not a happy moment. The suicide of my industry friend Ashok Kumar has impacted me so much.

My friend Ashok committed suicide directly, and when I got to know the reason behind the suicide, I got to know that, a few section of associations have gone into the control of few powerful individuals. Though the whole industry knows this harsh truth, they feel scared to come out and speak. As a responsible person in the industry, I can't keep myself out of all these burning issues.

So, keeping in mind, the future of the film industry, and to make sure that no suicides like this happen again, I at this moment announce that I will be contesting in the Chennai Kanchipuram Thiruvallur District Film Distributors Association election, which is happening on December 24.

As I had to contest in this election, I resign as the Secretary of TFPC. I have been receiving various threats, and I know I will continue to get much more threats. But, I do not fear about that, and all I want is the development of our industry. I request the industry friends to support me, for the good cause of developing our film industry's growth. I have delivered my best that I could, as the honourary secretary of the Producers Council in the last eight months.

I thank all the press, media, and friends for supporting me, all these days. I also seek your blessings and support for winning this upcoming distributors election."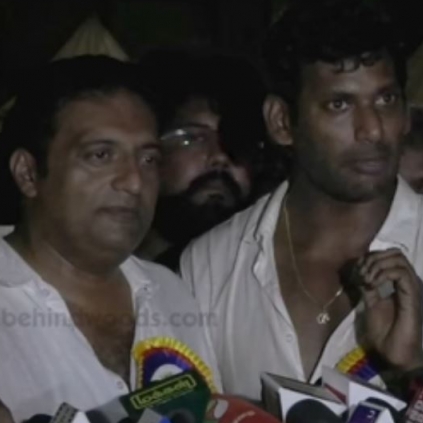 The Tamil Nadu Film Producers Council elections took place yesterday (2nd April) in a calm manner. The results were announced by the end of the day and actor Vishal was chosen as the President, Prakash Raj and Gautham Menon were elected to be the Vice-Presidents, SR Prabhu as the Treasurer and Kathiresan and KE Gnanavel Raja as the secretaries.

After the results were announced, all the winners gave their victory speeches and conveyed their gratitude to the voters. We present to you some of the winners' speeches.

Prakash Raj- ''It is a victory for the change. We said that Change is the only thing that doesn't change. This victory is an excellent example of the fact that if anything goes wrong, and there is somebody to stand for it, and if there are sincerity and truthfulness in that stand, any level of victory can be achieved. This success proves that a change was necessary and all the producers have voted for that change. We are very happy, and we have a lot of responsibility. We will be the change that we promised.''

SR Prabhu: ''Namma Ani's success is the success of every producer who wished for the change. This is a victory for the change. As we said, this team will come forward and serve for the change that each producer is looking for. Thanks to everybody who stood by this team and helped in this success.''

KE Gnanavel Raja: ''Thanks to the Press and Media for being here and helping us conduct this election in a calm and efficient manner. I'd like to thank all the 1059 voters. We've gotten a good team. We will work well along with Kathiresan sir. The following two years will be refreshing for all the producers who voted for us. We will guarantee to solve the theater issues, piracy problems, and all other obstacles. We are euphoric for Kathiresan sir's victory as well. We'd like to thank all our seniors who wished us well and had good intentions. I'd like to thank the judge Rajeshwar who conducted this very well. Thanks to the police department and the press for staying here all day in this scorching heat and covering the whole election. Thanks to everyone who were supportive of us. On behalf of Vishal's team and the Producer Council, I'd like to thank everybody.''

Kathiresan: ''At this time I would like to thank all the producers who voted for me, and I dedicate this victory to them. Without looking at this just as a position, I would serve this council with utmost sincerity and responsibility. I will work for every producer's benefit. Thanks to the Press and Media. ''
Producer K.E.Gnanavel Raja reveals the reason for contesting in Distributors election
People looking for online information on KE Gnanavel Raja will find this news story useful.