Actress Priyanka Chopra is making her comeback into Bollywood with Bharat, after a long stint in Hollywood. Rumours were going around on the internet that the actress was paid a whopping 12 Crore to act in the film.

However, speaking to a private media firm, she quashed the rumours saying she's doing the film free of cost because the director Ali Abbas Zafar is her friend.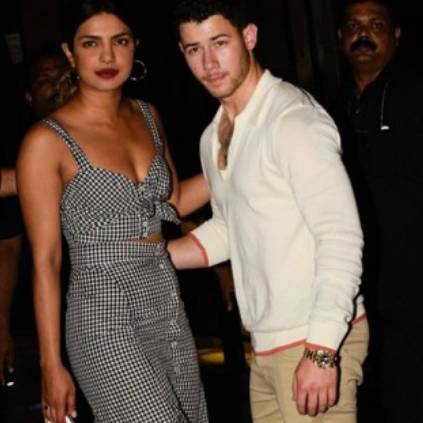 One of the striking talks in Bollywood has been about Priyanka Chopra relationship status with singer Nick Jonas It is indeed true that the two have been constantly spotted together lately. While there are various speculations about their relationship, the two have definitely enjoyed being together. For months now they have made public appearances together but denied to confirm their relationship.

Now it has been reported that the two might be getting engaged in the nearing days. They are said to get engaged next month and have already exchanged bands with each other personally. The couple was spotted wearing similar gold bands in a picture clicked recently.

Looks like Priyanka Chopra has finally found the love of her life. Lets eagerly wait for an official confirmation from the couple.