One of the striking talks in Bollywood has been about Priyanka Chopra relationship status with singer Nick Jonas. It is indeed true that the two have been constantly spotted together lately. While there are various speculations about their relationship, the two have definitely enjoyed being together. For months now, they have made public appearances together but denied to confirm their relationship.

Now, according to reports by Filmfare, it looks like the two might be getting engaged in the nearing days. They are said to get engaged next month and have already exchanged bands with each other personally. The couple was spotted wearing similar gold bands in a picture clicked recently.

Keeping all the speculations aside, lets eagerly wait for an official confirmation from the couple.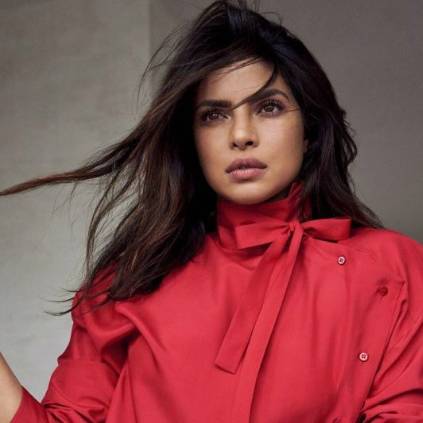 It was earlier reported that director Ali Abbas Zafar will be reuniting with star actor Salman Khan for the third time in their upcoming film titled Bharat. The film stars Salman Khan, Priyanka Chopra, Sunil Grover and Disha Patani playing prominent roles in the film.

According to recent reports, Priyanka Chopra will be sporting five different looks in this film and furthermore, her character's looks will be inspired by yesteryear actresses. Ali Abbas Zafar had earlier revealed that the film will start from 1947 to 2010. The actress is expected to age from 28 to 60 years.

Salman Khan and Priyanka Chopra are coming hand in hand after a decade and it will definitely be interesting to watch the couple on screen yet again. The film is a remake of a Korean drama - Ode To My Father. The film is expected to go on floors by next month and will be wrapped in a period of 6 months making it in time for an Eid release.