Recently, actress Nivetha Pethuraj posted a video on her social media handle, in which she revealed that she was sexually harassed as a child.

"Greetings. There are a lot of ongoing problems in our country. Some of them we cannot control; only a few we can. One such problem that we can control is women's safety", the actress started.

"Why I post this video is because I am pretty sure that a lot of males and females who will watch this video would have been victims of sexual harassment. That includes me too.

At five years of age, how do I go tell my parents about what happened? How do I explain? I did not even know what anything meant at the age.

Such crimes are more often than not perpetrated by people around us - like relatives, friends, neighbours etc., who we know, rather than strangers. I am requesting all parents to be more responsible. I know it will be very uncomfortable, but sit your kids down and talk to them about it. Start from when they are 2.

Teach them what wrongful talk is, what wrongful touch is. You never know when they will go through pain and all these things. We don't know what happens at school, tuition or at a neighbouring house.

To all my men friends out there, I know you do a lot for us, most of you guys. This is a request, please form communities of 8-10 people per street, and take turns every day to monitor what happens on your street. From day to night, night to morning, take turns and do it. If there is something shady happening in your street, you can find it and question it. Please do it for us (women).

Inform the people on your street that you are watching out for them. Whatever you think you can do to help us, please do it. This is because we cannot depend on the police all the time. They do help us, but we have to believe in ourselves and the people around us as well, to keep us safe.

I get scared when I go out and I suspect everyone I see. This is wrong, we can avoid it. This is a small thing, you can easily give this to us. This is my request to all the men out there."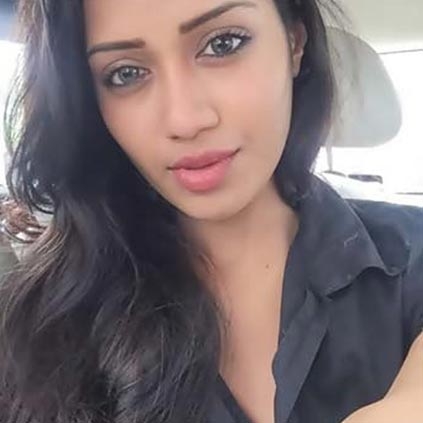 Actress Nivetha Pethuraj vents out her anger and frustration over a section of media that had been misquoting her name over some very glamorous images of another aspiring actress.

"For the past few days, some sections of the media were constantly using the images of some aspiring artiste and had been using my name, thus creating an impression that it was me who is seen in that picture. This was brought to my notice by many calls from well-wishers and friends.

This deliberate attempt to malign my image has hurt me very badly. I am in touch with my legal team to handle this issue. Considering the huge respect I have for the media, I had been maintaining a dignified silence. But it looks that there is no respite from this irresponsible act. May I request them to verify and carry the news and images of the concerned artiste. After all, we are also human beings and we have a family too. We too live in a society which has bearings in our day to day life. I hope this will put things in a straight line. Any further repeated acts according to my legal counsel will invite legal proceedings."

*Nivetha's statement is not spell-checked