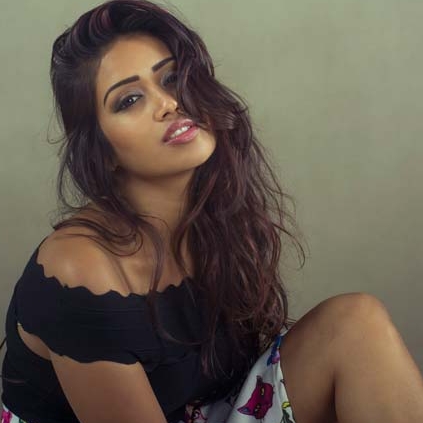 Jayam Ravi and Nivetha Pethuraj's Tik Tik Tik directed by Sakthi Soundar Rajan is all set to hit screens for this year's Republic Day. At the audio launch, actress Nivetha Pethuraj talks about how she got the offer and about working with the team. Talking to the press, she said:

"Shakti sir saw me for five minutes and said ok to me. I don't know why he chose me but it was an amazing thing that happened to me. Since it is a tough genre, there was hard work to do especially with respect to stunts. But this hard work seemed enjoyable because of the lovely team. I honestly believe this will be a very big break for me. Imman anna composed the music for my previous film, and now it is Tik Tik Tik. I have a feeling that we both will travel a long way, and he'd compose music for many of my films."
Jayam Ravi's speech during the audio launch of Tik Tik Tik was huge, during which the actor spoke about almost all of the main crew and cast of the film. Some excerpts:

"This was a risk, like many of my films. But I had two belief in two things - one, that the press and media will support and help a novel venture reach the potential audiences and two, that the people will support good content. This belief is the reason I took the risk.

When I told people that I was going to go a space film, they were sceptical. They asked me if it would be like Interstellar or Gravity, and they had doubts if it could be done here. But the director and producer, who trusted this idea - hats off to them.

I have great appreciation for Nivetha Pethuraj's involvement; she strained herself physically and delivered no lesser than any other man on set, which is extraordinary. She is a fitness freak - some heroines are simply freaks - and never backed down from the challenges on set even as she got hurt, which happened quite often. I have never seen a heroine take so many hits during a movie.

I am truly happy for Imman having achieved this humongous feat of 100 films. I wish you (Imman) compose for 1000 films - but don't. Keep it to 500. I say this because I want quality content from you, like you have been delivering all these days. But if you take this up as a challenge and go on make 1000 films with quality content, there will be none happier than me."