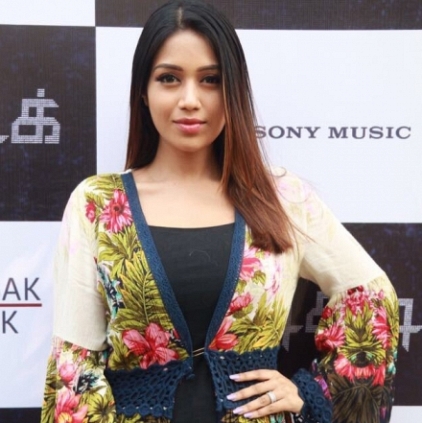 The audio launch of Jayam Ravi's Tik Tik Tik, happened this morning at Prasad Labs, where the entire team was present. This is music director D.Imman's 100th outing and the whole team were all praise for the talented musician.

Talking about the film and her experience, Nivetha Pethuraj said, "Shakthi sir met me, only for 5 minutes, and he instantly told that I am onboard for this project. That belief and confidence he had on me, made me to put my fullest efforts on stunt sequences and other important scenes.

The stunts choreographed by Miracle Michael master was very tough to perform, and I have even scolded him inside my heart. All three actors, Arjun, Thilak, and Vincent, were so light and it was such an entertainment to be with them. I like Christopher Nolan, and I watch a lot of space films. I immediately wanted to do this film. But initially, I had a few concerns and was a little worried. So, I started to watch a lot of other space films to get prepared.

And the film's art work needs a special mention. Moorthy's work has been brilliant. Ravi sir has been showing a great variety in his selection of films. He is setting a benchmark in Tamil cinema, and his confidence is an inspiration for every budding actor. Likewise, Shakti Soundar Rajan, too, who has been showing immense variety in each of his films. He has put his heart and soul into this project.

Aarav Kutty is a very enthusiastic kid. He doesn't go inside the caravan at all, even if he doesn't have any shots. Aarav, this is your first film, and I wish I act in your 100th film, probably, as your paati. This film's music by Imman Anna is totally different from his usual style of music. I didn't understand Madhan sir's lyrics, but still, the songs have been so addictive."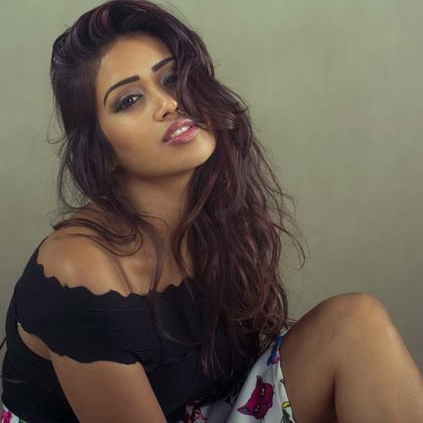 Jayam Ravi and Nivetha Pethuraj's Tik Tik Tik directed by Sakthi Soundar Rajan is all set to hit screens for this year's Republic Day. At the audio launch, actress Nivetha Pethuraj talks about how she got the offer and about working with the team. Talking to the press, she said:

"Shakti sir saw me for five minutes and said ok to me. I don't know why he chose me but it was an amazing thing that happened to me. Since it is a tough genre, there was hard work to do especially with respect to stunts. But this hard work seemed enjoyable because of the lovely team. I honestly believe this will be a very big break for me."