Everyone would have come across the viral wall painting about RJ Balaji. With that painting, people started to speculate and believe that RJ Balaji might enter politics.

To add spice to all of these speculations, popular politician Nanjil Sampath has released a video, saying that he will be supporting RJ Balaji on his new journey.

However, the announcement is expected to happen on May 18, and until then, this is going to be a suspense mystery. We are also not sure if this is going to be the start of his new political party or the announcement about RJ Balaji's new film.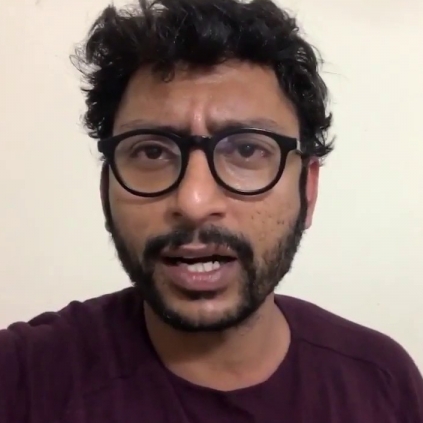 Now that the film strike is over, celebrities are voicing their reactions on social media - and not all of them are exactly happy messages. RJ Balaji, in an update just minutes ago, posted a strong opinion about the scenario:‪

"Happy that the film industry is back with lot of good changes after the strike. Thousands of daily wage workers can now pay the school fees of their kids on time. Kudos to those who worked relentlessly for finding a solution. At the same time, its the responsibility of those who raised their voice for the boycott of cricket matches, to act/react for people's justified anger of 'will you now say lets boycott cinema until CMD is formed.!?!' Yes agreed, two wrongs will not make a right. But atleast accept the mistake and apologise to people for getting it completely wrong."

*Social media post not spell-checked