Director Bala's next film is the Jyothika and GV Prakash starrer Naachiyaar. It was said that the movie can be expected to release on February 9. However, an official word on the release is now here.

Naachiyaar is all set to release on February 16. GV Prakash confirmed the news with his Tweet which read, "#naachiyar #naachiyaarfromfeb16 ... the magic of #Bala sir unveiling this February ... #jyotika #ilayarajasir releasing February 16th ..".
* Twitter post is not spell checked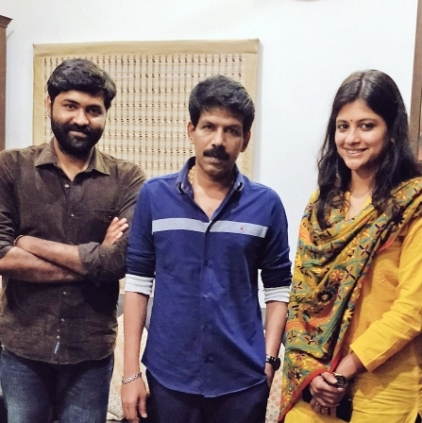 Debutante Arun Prabu Purushothaman's film, Aruvi, starring Aditi Balan, received highly positive reviews from critics and public. The film was equally praised by top celebrities in the industry, including Rajinikanth, Sivakumar, director Shankar, and others. Now the latest to join this list is ace director Bala.

Arun Prabu took to his social media page to share this news, with a picture. He posted his feelings through a quote, "பொருளுக்கு அலைந்திடும் பொருளற்ற வாழ்க்கையும் துரத்துதே
நின் அருள் அருள் அருள் என்று அலைகின்ற மனம் இன்று பிதற்றுதே
அருள் விழியால் நோக்குவாய்
மலர் பதத்தால் தாங்குவாய்
உன் திருக்கரம் எனை அரவணைத்துனதருள் பெற!
#Aruvi @prabhu_sr @DreamWarriorpic @AditiBalan"