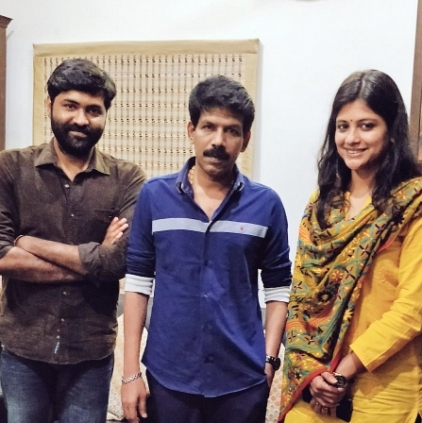 Debutante Arun Prabu Purushothaman's film, Aruvi, starring Aditi Balan, received highly positive reviews from critics and public. The film was equally praised by top celebrities in the industry, including Rajinikanth, Sivakumar, director Shankar, and others. Now the latest to join this list is ace director Bala.

Arun Prabu took to his social media page to share this news, with a picture. He posted his feelings through a quote, "பொருளுக்கு அலைந்திடும் பொருளற்ற வாழ்க்கையும் துரத்துதே
நின் அருள் அருள் அருள் என்று அலைகின்ற மனம் இன்று பிதற்றுதே
அருள் விழியால் நோக்குவாய்
மலர் பதத்தால் தாங்குவாய்
உன் திருக்கரம் எனை அரவணைத்துனதருள் பெற!
#Aruvi @prabhu_sr @DreamWarriorpic @AditiBalan"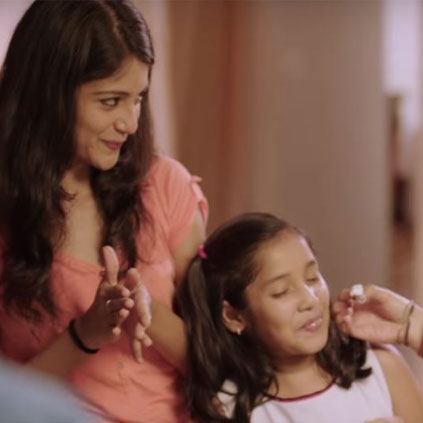 At the fag end of 2017, Tamil Cinema celebrated the success of a film that was termed as a masterpiece. Aruvi was loved and recognized by all, and Aditi Balan's performance received unanimously positive reviews from critics and fans alike.

It has now been discovered that Aditi has already made an appearance in a superstar's film, before Aruvi. In Gautham Menon and Ajith's Yennai Arindhaal, Aditi was seen playing a small role as Trisha's friend and dance companion. The image attached above may give you more clarity. She can even be found in a few other shots where Trisha is at her dance class, and in the montages of the song, 'Mazhai Vara Pogudhey'.

Unexpectedly interesting, right?