Mersal was a huge film in a multitude of aspects - in terms of sheer success, political awareness as well as paving great paths for its crew.

The film's cinematographer GK Vishnu posted on Twitter: "Alaporan Thamizhan - The first song I shot for the film. First song of my career as a cinematographer. #Mersal #alaporanthamizhan."

To have been part of a song that has had such monumental success as the first in his career would have brought great happiness to the budding cinematographer.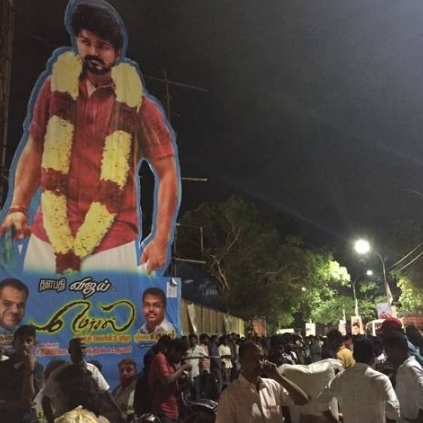 One of the biggest super-hit films of the year, Thalapathy Vijay's Mersal reaches its landmark 100th day on January 26. Chennai's Rohini Cinemas will screen a special show on that day. It is to be noted that they already screened a special show on the 50th day, which turned out to be a trending topic the other day.
Rohini Cinemas tweeted, "Are you ready for #Mersal100AtRohini" with a picture having the show time and day. This is definitely a special day for Vijay fans that they could celebrate the 100th day of Mersal, which is Thalapathy Vijay's biggest blockbuster in his career.
*tweet is not spell checked