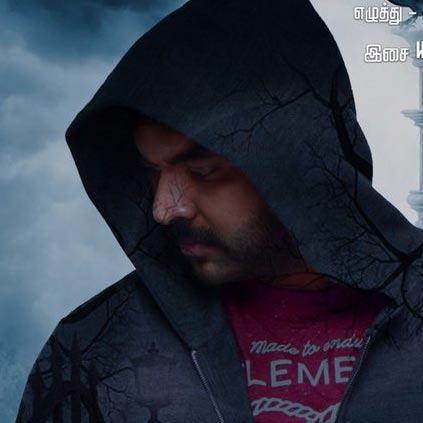 Madras High Court has issued an order to block 2,650 websites from uploading Jai's Balloon movie based on the case filed by the production house.

Here is the statement from the team, "The Hon'ble Madras High Court restrained 37 INTERNET SERVICE PROVIDERS (ISP) and six cable tv operators from permitting 2,650 Cinema related websites listed out by the production house for the movie Balloon starring Mr. Jai and Anjali directed by Sineesh from posting the upcoming movie Balloon in the INTERNET, by recording it in the said Cinema Theatres or through any other means.

Hon'ble Mr. Justice M.Sundar granted interim injunction till 8.1.2018 and ordered notice to 37 INTERNET SERVICE PROVIDERS and also to 5 Cable Operators.
The orders were passed on a Civil Suit filed by the PRODUCTION HOUSE 70 MM ENTERTAINMENT, rep. by its Producer Nandakumar, through its Counsel Mr.VIJAYAN SUBRAMANIAN. 3:24 P.M."

On hearing the order, director of Balloon, Sinish took to his Twitter to say a few words about piracy, " #BalloonUpdate #The Hon'ble Madras High Court Blocks 2650 website for uploading Balloon movie..Eppadiyum Tamil rockerz ah stop panna mudiyathu..Tamil Rockerz Boss Konjam pathu pannunga..oru one week Time kudutheengana enoda producer Thapichuduvaru .@tamilrockers_lt 🙌"

Statement and tweet are not spell-checked
The beautiful actress Anjali's upcoming release is Balloon, a horror film in which she is paired opposite Jai. The film is all set for a grand release on December 29.

Speaking on Balloon, Anjali says, "I always make it a point to listen to the whole story and read the full bound script before committing to any film. I loved and accepted to do Balloon not just because I love horror movies, but I liked the script so much and the suspense element was brilliant. Though Balloon is a horror-thriller, it also has enough of romance, comedy and other emotions well blended. Director Sinish has defined each and every character very well.

It is always a joy to work with Jai, who has done a dual role in this movie. My character in the movie is definitely not a usual one. I am sure the audience is going to enjoy and love Balloon to the hilt. I am so happy that I have completed a decade as an actress and I want to work many more years and become a more successful actress and a performer."